Skip to main content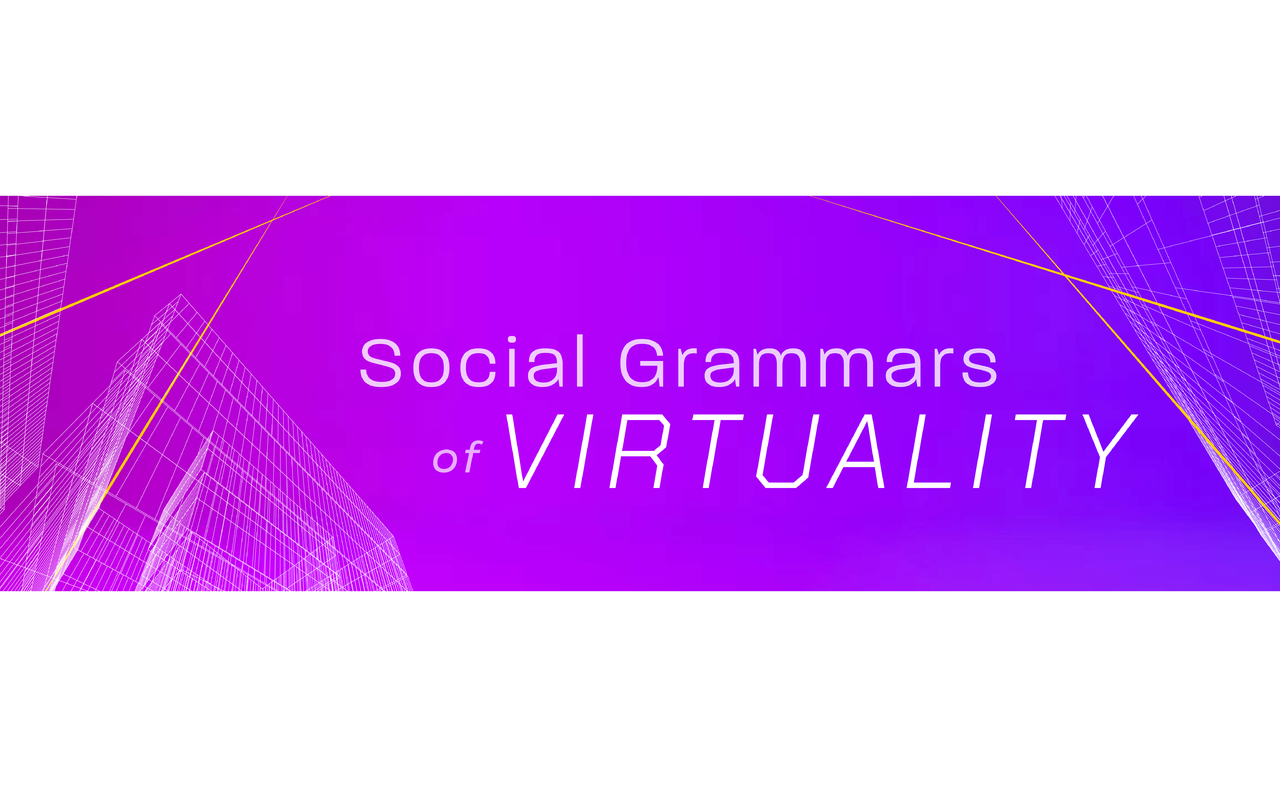 Social Grammars of Virtuality
Social Grammars of Virtuality is the first, regular publication dedicated to providing a high-level, critical summary of social science extended reality (XR) research. This report is intended as a free resource for the global community of researchers and practitioners wishing to better understand the social fabric and communicative dynamics around XR experiences, including virtual, augmented, and mixed reality. In this publication readers can find a systematic mapping of the intellectual, geographic, and funding sources of XR social science research. Readers can also access a summary of cutting-edge, social science advances in XR theories, methods, technological innovations, and language. Social Grammars of Virtuality is published annually and at present, there is a version of the publication in English and Spanish.


Series Editor Katerina Girginova
Contact us at VR@asc.upenn.edu.


Social Grammars of Virtuality es la primera publicación regular dedicada a proporcionar un resumen crítico de alto nivel sobre la investigación de realidad extendida (XR) de las ciencias sociales. Este informe pretende ser un recurso gratuito para la comunidad global de investigadores y profesionales que deseen comprender mejor el tejido social y la dinámica comunicativa en torno a las experiencias XR, incluida la realidad virtual, aumentada y mixta. En esta publicación, los lectores pueden encontrar un mapeo sistemático de las fuentes intelectuales, geográficas y de financiamiento de la investigación en ciencias sociales sobre XR. Los lectores también pueden acceder a un resumen de los avances de las ciencias sociales de vanguardia en teorías, métodos, innovaciones tecnológicas y lenguaje de XR. Social Grammars of Virtuality se publica anualmente y en la actualidad existe una versión de la publicación en inglés y español.


Katerina Girginova, editora de la serie
Contáctenos en VR@asc.upenn.edu


container title

Social Grammars of Virtuality
Manifold uses cookies
We use cookies to analyze our traffic. Please decide if you are willing to accept cookies from our website. You can change this setting anytime in Privacy Settings.